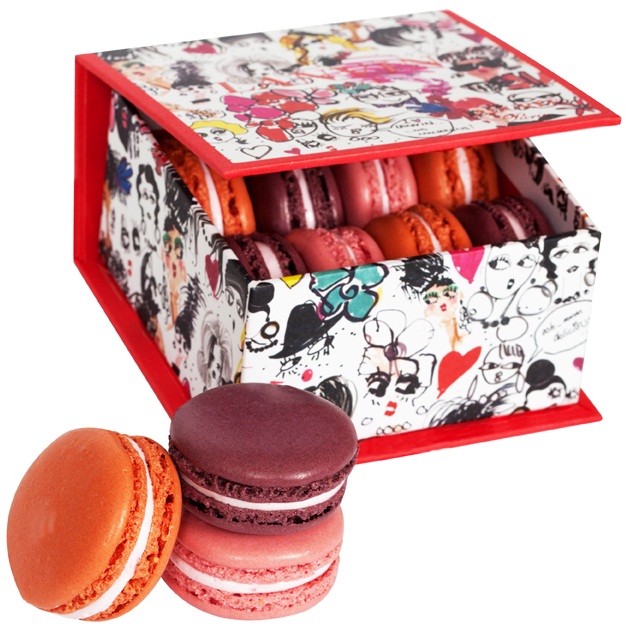 Ladurée's limited edition fashion macarons are always something to look out for and this season is no different, the Lanvin presentation box, designed by Alber Elbaz is one of the prettiest to date.

The colourful presentation boxes are covered in Lanvin's signature illustrated women, with a bright red trim and tied with an elegant grosgrain ribbon. Each box contains eight macarons in three different colours.

And inside the Lanvin's box is a selection of bubblegum macarons, created by Ladurée head chef Vincent Lemains, reflects the brand's fun, irreverent and innocent approach to fashion.

And of course the gorgeous Lanvin for Ladurée presentation box is for keeps once the macarons are devoured.
Lanvin for Ladurée boxes will go on sale in France on 25 September and in the UK on 29 September.
For more information, visit: www.laduree.fr